Tru Ministry is a dynamic and family-empowered ministry philosophy that offers a vibrant weekend curriculum, as well as other family resources for church leaders.
I built this responsive site with Edison Creative with the goal of providing children's pastors & leaders with resources for teaching students.
Many of the leaders that view this site are on the go and using mobile devices regularly. Extra care was taken to ensure the user experience is attractive and efficient no matter what device the site is viewed on.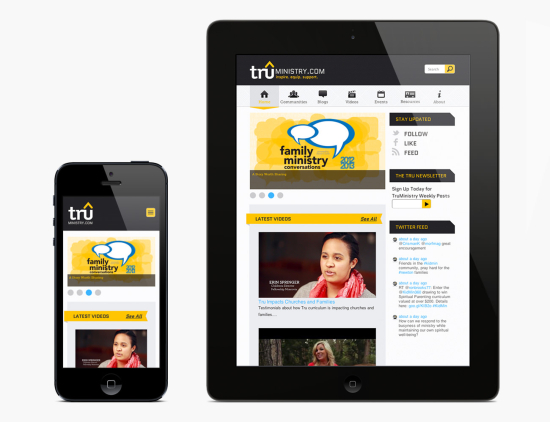 ---