Core Bank, based in Omaha, NE was founded in 2013 as a merger between Omaha State Bank and Centennial Bank. Secret Penguin created a beautiful brand for the newly formed bank and approached me to collaborate on the new website. The goal of the brand was to be minimal, approachable and confident, so we set out to create a website that reflects those attributes.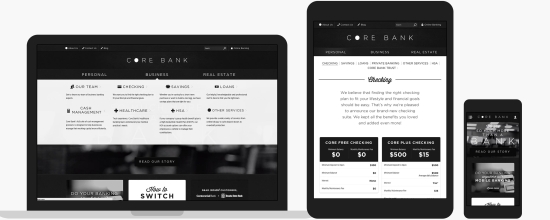 The previous two bank websites were filled with content and navigation links that made the process of navigating the site a challenge. With the goal of merging the content from two sites into one, the primary design problem became creating a navigation that was clean, elegant and intuitive.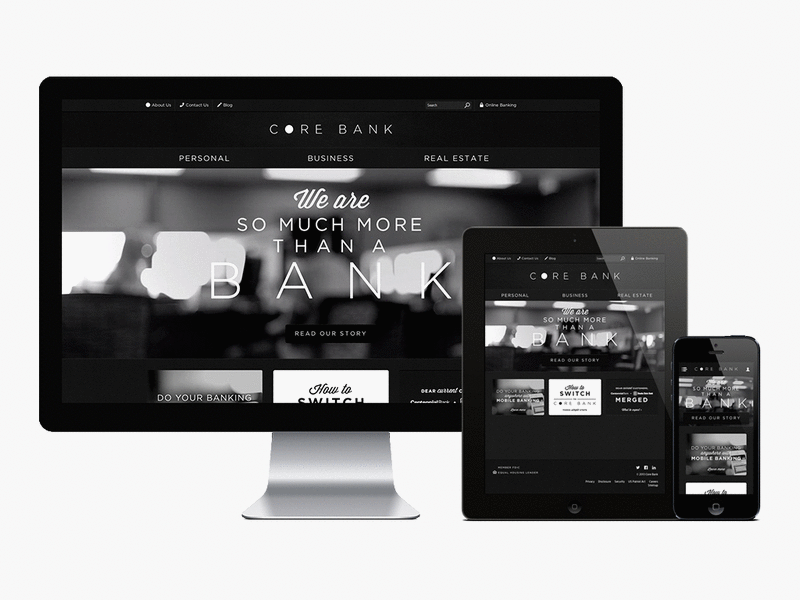 We made every page accessible from the header of every page, but organized it in a way that doesn't feel cluttered or messy. The navigation is also rearranged appropriately for smaller screen devices.