Bench is a collaborative workspace for artisans, tradesman and crafty novices.
My brother Ben, is a professional furniture builder who approached me with the idea make a place where people like him could share, learn and build.
Logo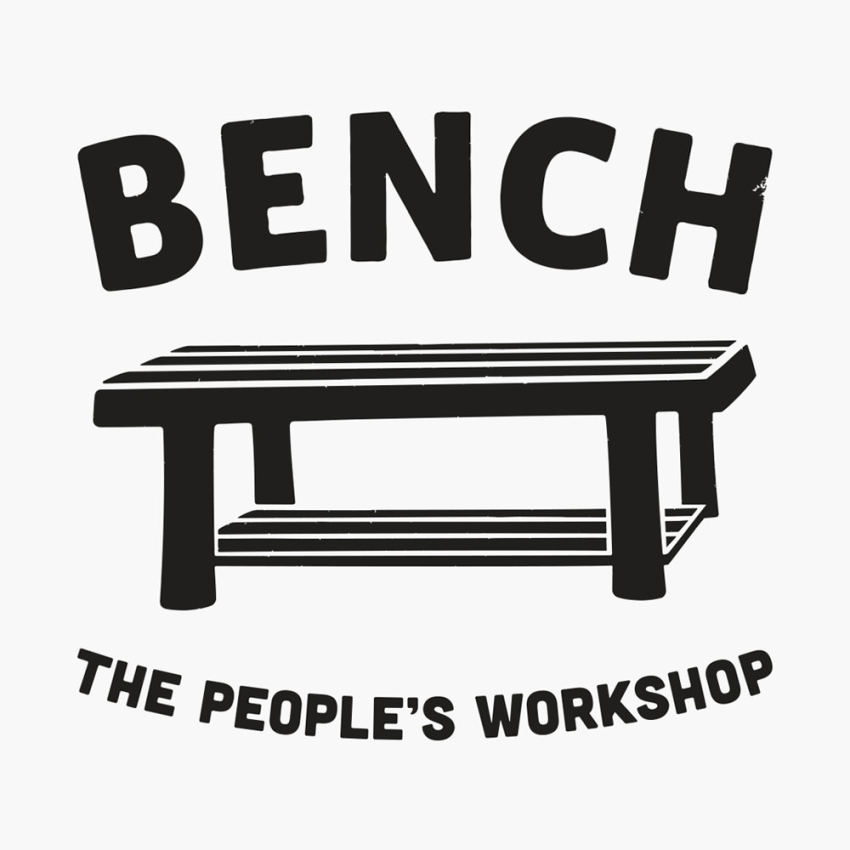 I worked with Ben to name his collaborative workshop. The goal was to create a brand that made a simple, bold statement with strong masculine aesthetics. The Bench symbol is based off an original drawing of Ben's, much like the sketches he makes when designing furniture.

Collateral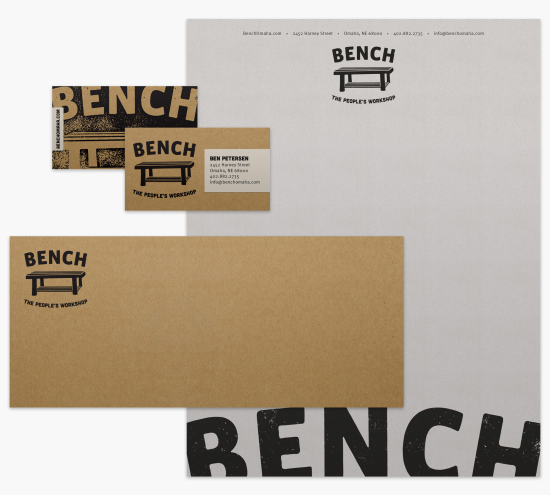 Collateral materials were designed to be produced by hand at lower quantities and on a budget. Kraft paper and rubber stamps give the materials the same handmade feel as the products built in the wood shop.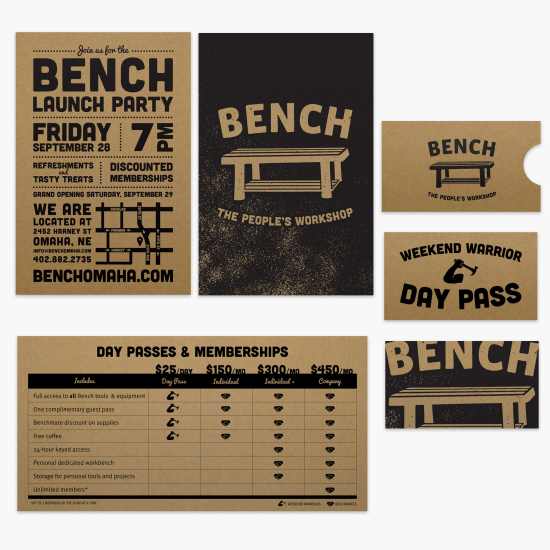 Website

The site is responsive, built mobile-first and utilizing large, flexible headings that make the site feel "BIG" just like the Bench brand.
Signage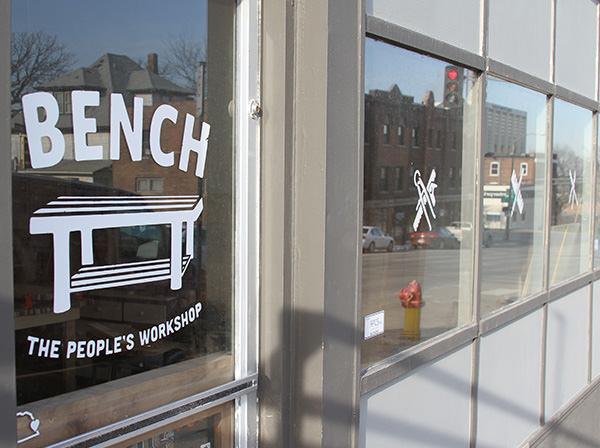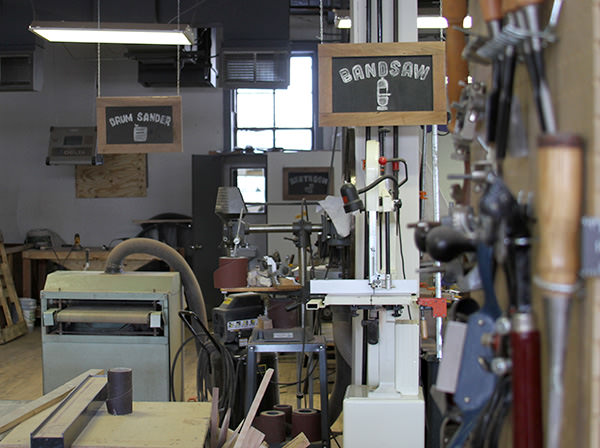 Storefront window decals and chalk board signs of shop tools and equipment clearly identify the shop as the place where "work gets done."